Cornerstone Learning Suite
UKG DIMENSIONS INTEGRATION
Cornerstone Learning integrates with UKG Dimensions to provide UKG users with one central location to view critical at-a-glance transcript information from their UKG dashboard, without having to login to Cornerstone. UKG users can track and view training items that are past due, assigned, in progress, and completed with the ability to be redirected to their Cornerstone Transcript page to quickly complete pending assignments.
Save Time
View all training information from 1 place without the hassle of navigating disparate systems
Reduce Risk & Ensure Compliance
Gain near real-time visibility into the status of mandatory training to ensure employees are qualified and/or certified for their roles
Engage Employees & Drive Productivity
Easy access to Cornerstone provides employees with the ability to develop the skills they need for career advancement which will keep them engaged and on track to achieve their career goals
UKG PRO™ INTEGRATION
Through a bi-directional integration between UKG Pro and Cornerstone, joint customers are able to quickly and easily sync a learner's completed transcripts and course records from Cornerstone into UKG Pro in real time–enabling them to view their career development records right within UKG Pro.
Integrated Learning Management
Employee demographic data stored in UKG Pro is available within Cornerstone Learning via a secure data exchange.
In addition, UKG Pro Single Sign On (SSO) to Cornerstone allows employees to access Cornerstone directly from UKG Pro without the need to re-enter log-in credentials.
To learn more about UKG and Cornerstone's partnership and integration, check out this short video.
PUSH & PULL TRAINING
Now people have everything they need to organize their learning in one place. Learner Home prioritizes all the learning they need to get done, puts search capabilities at their fingertips, and prompts self-driven learning with Artificial Intelligence and Machine Learning recommendations.
MACHINE LEARNING
Ease the burden of content curation with machine-learning recommended content based on employee profile attributes, interests, and historical training – all within in your LXP. Machine learning-based recommendations help to surface quality content to your learners for self-driven development
MOBILE READY
With native mobile app, learners can download content for offline use, receive push notifications and consume content where and when they need it. Engage learners on their device of choice and provide more opportunities for meaningful development.
SOCIAL LEARNING
Learning in groups can help individuals and teams apply critical skills immediately. Cornerstone Connect provides forums to discuss training, share documents and collaborate on your unique, institutional knowledge.
CONTENT SUBSCRIPTIONS
Watch, read, or listen to modern content anytime, anywhere. Your employees can learn what they want, when they want and view content on any device. Boost engagement and productivity with always-on learning. Leverage expertly curated Content Anytime subscriptions targeted toward industry, compliance or functional skills. Deliver learning content in any format like videos, quizzes, interactive assignments, and more.
Targeted, Pre-Curated & Out-of-the-Box
Pre-curated content subscriptions based on industry topics, specific skills, and business needs
Microlearning
Access the top content from the best brands in addition to exclusive microlearning® content that your learners are sure to love.
30,000+ Pieces of Content
Access to a growing library of 30,000+ pieces of content
34 Vetted Learning Providers
Vetted content from top learning providers eliminates the hassle of maintaining relationships with dozens of content providers in order to build and give employees access to a robust content library
Curate External Content
To drive additional knowledge capture and sharing
Playlists
Curate and share playlists of content
Machine-learning Recommended Content
Machine-learning recommended content based on employee profile attributes, interests, and historical training
CREATE YOUR OWN CONTENT
Tailor Grovo content, or create your own from easy-to-use pre-built templates. Quickly build interactive, mobile-optimized content branded and customized for your organization.
FedRAMP APPROVED
FedRAMP is critical for government agencies and users and Cornerstone is FedRAMP approved. We will work with your security team to ensure compliance.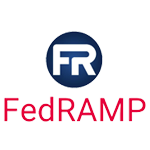 Federalized
FedRAMP Moderate: Roadmap to FedRAMP High
SF-182
OPM-Approved SES Performance Output
eOPF
Section 508 Certified: Priority 1 Support for Verified Defects
Dedicated US Staff
CUSTOM REPORTS
Prove organizational impact, be audit-ready, and understand how learning impacts your organization by analyzing wide range of data points across the entire Cornerstone system.
ANALYTICS & PREDICTIVE INSIGHTS
Enable leaders to make data-driven decisions about how to better hire, manage, retain, and reward talent with dashboards on the department, team or individual level. People analytics dashboards for compliance and risk, learning engagement and optimization, succession, and more leverage data from across the human capital suite to provide proactive insights. Gain full visibility to learning with learning analytics to understand which content is performing, and how learners are engaging so you can optimize your learning programs, content library, and ultimately your learning outcomes.
Self-Service Reporting Tools & Detailed Dashboards
For organizational impact and audit readiness
Predictive Dashboards
For compliance and risk, learning engagement and optimization, succession, career mobility, employee growth, and more
Link Reporting & Analytics
Across the full talent management function
BLENDED LEARNING
Not all content is best delivered online. Use instructor-led training (ILT), virtual instructor-led (vILT), online microlearning courses, video or whatever modality will help learners absorb and retain knowledge in the most effective way.
EXPRESS CLASS
Sometimes the best opportunities to learn aren't scheduled. Express Class allows you to quickly log an impromptu training, group enroll attendees, manage their status, mark them complete in an existing course or start new content. Regardless of how the training occurred, your organization has the tools to keep and reflect compliance.
Record Training That Does Not Yet Exist
Create material training items on the fly
COMPLIANCE TRAINING
Deploy a world-class learning solution with automatic assignment, multiple modalities of delivery, informal training capture and easy transcript management to ensure you're always on top of your compliance game. Each company and compliance effort is unique. Cornerstone has the flexibility to mirror how content assignment, tracking and reporting are automatically distributed. Even if you make a mistake, we have the tools to keep transcripts accurate, clean and audit ready.
Interactive Tests & Assignments
Provide knowledge checks to ensure compliance
PARTNER & CUSTOMER ENABLEMENT
Extend compliance beyond organization to partners, supply chain, and other stakeholders. Align your external stakeholders to your key objectives to drive compliance, engagement, adoption and most importantly, results.
Personalize Learning Portals For All Your Channels
Quickly deploy a learning portal with the look and feel of your company. Whether you have many channels with different training requirements or just one, content management, new user registration, purchases, and communication are all configurable for a smooth and seamless experience.
LEARNING MANAGEMENT
Everything in one place to manage different delivery methods as well as informal learning and reporting
Learning Content In Any Format
Support for learning content in any format, including SCORM & AICC courses, videos, quizzes, interactive assignments, ILT, vILT, and more
Dynamic Group Assignments, Version Control & Configurable Access
For learners and organizational groups of any complexity
Certifications
Create, administer and manage certifications.
Modern User Experience
Leveraging a natively built-in Learning Experience Platform (LXP)
Mobile Capability
To access on any device, at any time.
Reporting
Track, manage and view assignment and compliance data
LCMS Developer License
In-House Expertise & Best Practices
with 20+ years as the leading LMS
LEARNING EXPERIENCE PLATFORM (LXP)
Learning is just a part of the day-to-day of your workforce. The Learning Experience Platform keeps learners aligned by prioritizing content according to due dates and uses smart notifications to keep learners accountable to required training.
Personalized and Engaging Learning Paths
To keep employees engaged and productive.
Collaborative Learning
Live feed updates, project and learning discussion forums, and social recognition badges
Content
Targeted, out-of-the-box content subscriptions
Option to curate external content to drive additional knowledge capture and sharing
Curate and share playlists of content
Machine-learning recommended content based on employee profile attributes, interests, and historical training
PLAYLISTS
Managers and subject matter experts can help organize content tracks for your learners with content in the LMS and from other locations online. Learners can subscribe to playlists to keep up to speed on new developments in critical topic areas.