2021 White Glove Partner of the Year
This award recognizes Andgo who embodies our "Purpose is People" culture at UKG, focusing on unwavering customer service, creating a people-first experience, and maintaining our "Partner for Life" mentality.
Integration with UKG Dimensions
The Andgo system pulls organizational structure, employee information, and schedule information using the UKG Dimensions API in scheduled intervals. Users will interact with the Andgo system through an embedded tile that can be set up in the UKG Tile Library. The Andgo system will notify UKG Dimensions employees as they are eligible to apply for specific shifts, and allow employees to apply for those shifts via their preferred contact method (SMS/IVR/Email). UKG Dimensions managers will use the Andgo shift processing interface (accessible via the Andgo Tile) to award shifts to employees; this action will trigger both notifying employees of the results of their shift applications, as well as the Andgo system directly assigning the shift to the appropriate employee using the UKG Dimensions API.
Smart Call
Smart Call automates the entire process of filling vacant shifts. As soon as an open shift appears on the schedule, Andgo goes to work. Andgo automatically grabs the corresponding procedure sets and call lists from UKG, then augments those lists with our own complex rules to create a better list. Open shifts are sent to eligible employees based on notification preferences. Scheduling rules can be configured at a department level, allowing organizations to accommodate their different scheduling requirements automatically. All interaction is tracked in Smart Call, allowing your schedulers to make smarter, more informed scheduling decisions.
Smart Call Benefits
Increased employee access to pick up eligible, open shifts
Streamlined workflow for schedulers (neatly organizes a lot of information)
Improved Quality of life for employees: easy to apply, creates routine/clear process, manage schedules better
Ability to fill shifts 7x faster
Quick Dial
Quick Dial is an employee self-service Interactive Voice Response (IVR) system that optimizes how organizations receive and process incoming phone calls. Calls are captured, organized, and filtered through configurable categories on a dashboard where department managers and scheduling staff prioritize and process them. Each call and corresponding action is logged and reviewable. Each call is automatically supplemented with additional information such as employee name, number, home department, and time of the call. This eliminates transcription errors and data replication.
Quick Dial Benefits
Streamlined employee phone call requests, organizes priority & category for scheduling team
Ensures consistency in information gathered for an unplanned leave
Guarantee that employees can successfully submit requests (they're never blocked from unanswered calls, etc)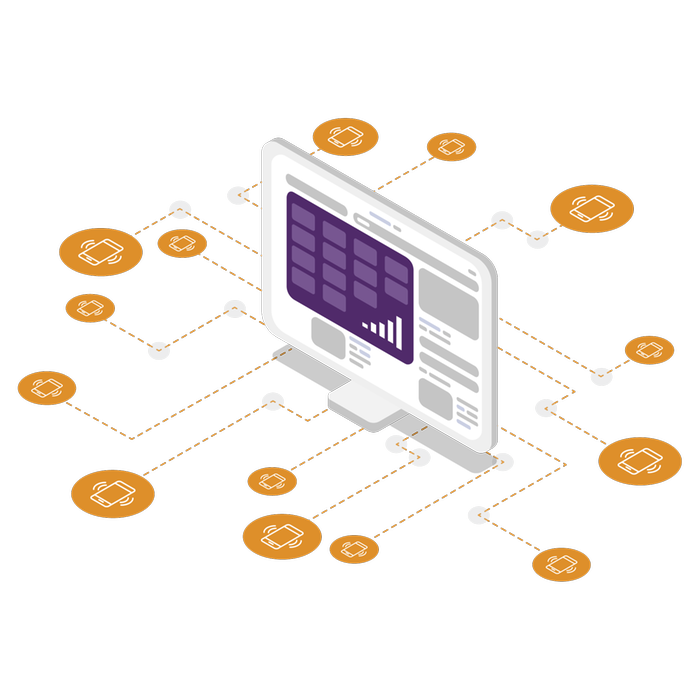 Vacation Bidding
Facilitate your staff's vacation planning process online with Vacation Bidding. Employees receive real-time insight into the likelihood of their vacation request's approval before submitting. This likelihood is calculated based on available vacation banks as well as departmental quotas. Once proposed, employees can track the status of their requests in real-time. Employees rank their vacation requests in order of preference, and multiple vacation rounds can operate to accommodate all employees.
Vacation Bidding Benefits
Ability to digitize the entire vacation booking process
Employees get the vacation days they actually want
Helps organizations reduce their vacation hour liability
Broadcast
Communicate one-time alerts, bulletins and/or instructions throughout the organization or to specific groups. Broadcast is instrumental in helping organizations abide by the CDC Return-To-Work guidelines. These guidelines require that employers must share Covid-19 related updates to all employees rapidly. Broadcast enables employers to send updates via text, email, and phone to ensure that all employees remain informed.
Broadcast Benefits
Communicate one-time alerts, bulletins and instructions throughout the organization or to specific groups of employees.
Employees choose their preferred contact method (text, call, email). Employers can customize messages for each delivery method.
Allows organizations to communicate important information to a large number of employees at once.
Easy to implement and simple to use.
Optimized Processing Dashboard
Andgo's Dashboards increase efficiency, reduce errors, and provide insights into organizational scheduling trends. All incoming tasks, including shift applications, phone calls, or employee vacation requests, are automatically triaged and prioritized. Tasks are color-coded to indicate the level of urgency, and processes are put in place for schedulers to address urgent issues first.