Your Company's Portal
On your company's dashboard you will be able to monitor and manage your tax credits any time.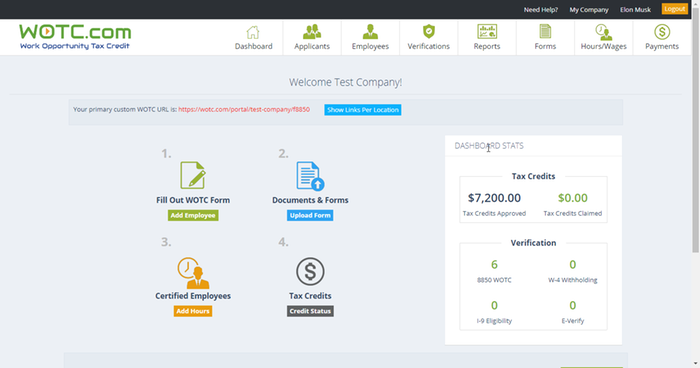 Monthly Reports
We will send you reports every month to view and manage your employee's status, hours, and wages. Monthly reports can also be viewed at any time on your company's portal.